Dust Free Tile Removal in Fresno, California
Certified DustRam® Contractor
DustRam® is a dustless tile removal contractor in Fresno, California that specializes in removing tile, hardwood, stone, slate tile, thin-set, adhesives, and other flooring types by applying the +24 U.S. patented tools and equipment that are uniquely made to remove tile floor and collect dust the moment it is released. We currently have 23 certified contractors.
We began enhancing tile removal equipment in 2008 and we've made our system perfect ever since. Have you been considering getting a quality dustless flooring removal service? Consider DustRam®. Their dustless tile removal procedure collects 99.97% of dust and never allows it to airborne in your house.
Our Hours of Operation:
Mo – Fri: 7 AM to 4 PM
Sat-Sun: Closed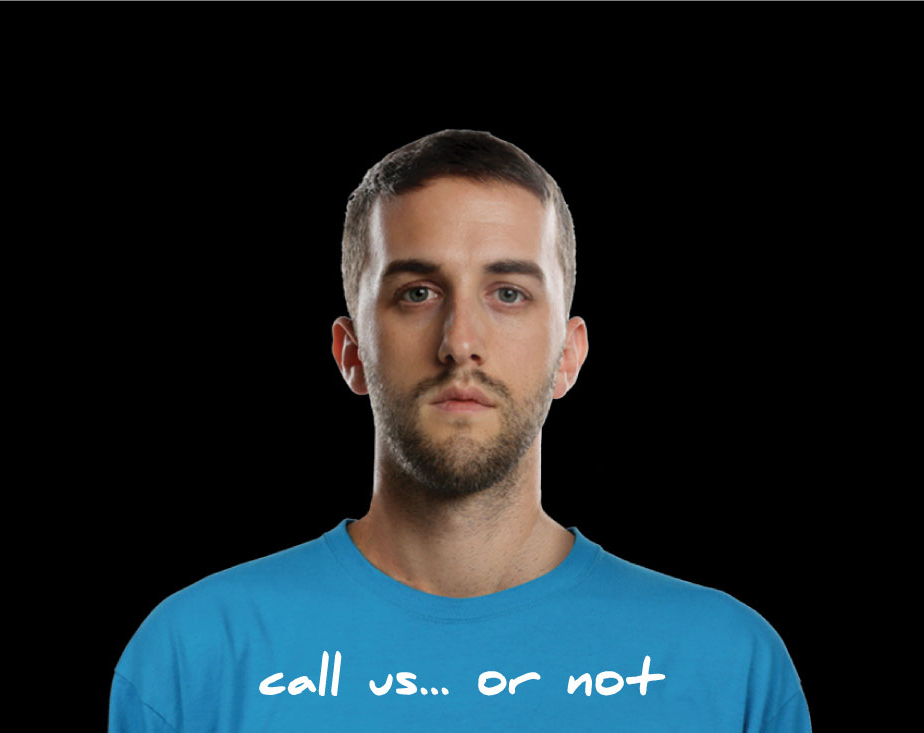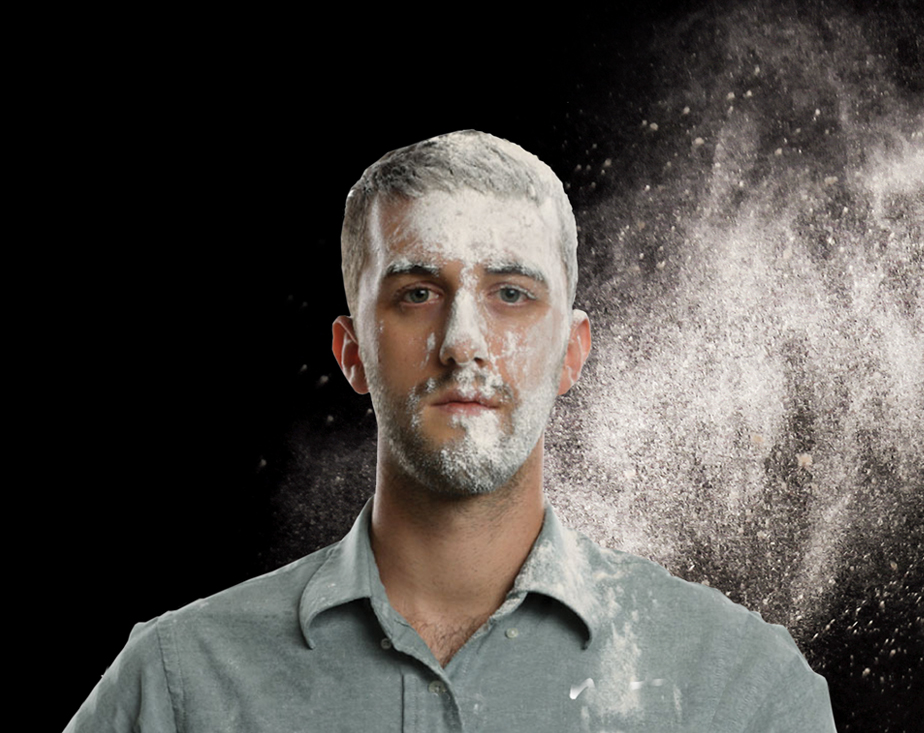 Dustless Tile Floor Removal Contractor in Frenso, California
Nick Colella
Positive: Professionalism, Quality, Responsiveness, Value
Truly amazing service provider. My wife and I hesitated to remove the mix of existing Saltillo Mexican tile and wood floors on our home's 1st floor. After some renovations we had no choice and we dreaded it. We knew it would make a mess with all the dust. Well, I can say with all sincerity, that we were darn LUCKY to have found DustRam! They not only removed approx 1600 sq ft of Saltillo tile and wood on our 1st floor level, but they truly were DUSTLESS!! The equipment they use really does work dustless. The servicemen, who worked on our floors, were absolutely professional, thourough and courteous. These guys are for real!! We highly recommend them!!!!
dsboli
Positive: Professionalism, Quality, Responsiveness, Value
They deliver exactly what they promise. Their dustless system is exactly that. Their technicians are professional. I was 100% satisfied with the job they did and was well worth it. If you worry about the mess of removing old tile call them. They do it right.
Karen G
Positive: Professionalism, Quality, Responsiveness, Value
I would highly recommend this company. I had been told the worse part of a tile job was the mess made from tile removal --. fine tile dust that would last for months...After researching Dust Ram, I decided to give them a call. They came out, gave me an estimate and showed up the next week. I was shocked when they didn't cover the walls or tables or anything but that's their thing, dust-free. The tile removal process was so quiet that I was able to be on a Zoom call in the next room and no one heard a thing! Approximately four hours later, they were done and the floor was left so smooth you would never even know the terrazzo ever had tile on it. There was not one bit of old thinset or any evidence of tile. The best part was there was not any dust at all! I was wiping my hand over all the surfaces trying to find dust. Nope, no dust. I was just amazed. It was worth every penny to use their service. I would definitely say if you want no hassle, no mess tile removal, call Dust Ram!
My husband and I used this company to remove 27 year old tile that had come up all over our house. We had 800 sq feet of tile to be removed. They showed up 30 minutes BEFORE their estimated arrival time and were able to finish in one day. The 3 workers worked their butts off in 93 degree weather with no a.c. running in house. I would highly recommend this company. They did all they promised and went above and beyond. Dust free is the only way to go for tile removal. I would give them 5 stars! You will not be disappointed with their work! Mike & Carlos are fantastic!
The crew was on time, curious, and very professional. During the course of the day, they took one break, which lasted half an hour (they are very hard workers). Upon completing the job, they cleaned up and left no trace that they were ever there. I would highly recommend them to anyone who is looking for the service!
T. Thorn
Positive: Professionalism, Punctuality, Quality, Responsiveness, Value
I recommend using a dust free removal of tile instead of traditional or virtually dust free. I was unaware that virtually dust free meant you couldn't see the dust but it would still be present in your home, meaning you are still exposed to it. Traditional means they leave you completely exposed to dust. Choose DustRam because they capture the dust the instant it is created. I had a positive experience with DustRam.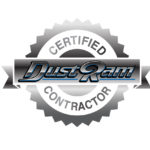 Technologically Advanced System That Captures 99.97% of the Dust
Your Subfloor is Left Smoother and Flatter for a Better Installation
Across the nation, the DustRam® system has gained attention for its ability to successfully remove floor tiles without spreading around dust. Thanks to the tools and equipment from DustRam®, it's possible to remove more tile from a home in a shorter period of time. Not only is this the fastest way to remove tiles from a property, but the DustRam® system is designed to be dust-free.
Normally, when tiles are removed, potentially harmful substances like silica dust are spread throughout the air. The DustRam® system is designed to remove tile without letting dust back into the air you breathe. It can be used to remove many types of tile and other materials, such as cement board, wood adhesive, black mastic, and underlayment. The system is able to capture silica dust before it can spread throughout a home. During the process, concrete is scarified by when we grind down the thin set mortar. When the process is finished, your floor will be more smooth and flat than it was before our contractors first made their arrival. Your subfloor will be fully prepared for the installation of new flooring. The DustRam® method is the cleanest, fastest, and most efficient method of tile removal available in Fresno, California.
What is the significance of a smoother subfloor? When a subfloor is completely smooth and flat, it's far easier to install new flooring. Flooring may have structural problems or inconsistencies that can cause issues during the installation process. Making the subfloor smoother can eliminate those kinds of issues Every component of the DustRam® method has gone through extensive testing, which it's why it's able to deliver a better performance and more lasting results than other solutions on the market today.
Different Flooring Materials We Remove Dust Free:
With the DustRam® system, dust particles are captured before they ever have the opportunity to enter the air. The system completely prevents pollution in the home. If you want better, faster, and more affordable results, make sure you hire DustRam®.
| | |
| --- | --- |
| Adhesives | Ceramic |
| Porcelain | Saltillo |
| Stone | Travertine |
| Limestone | Marble |
| Thinset | Flagstone |
Request Your Free Estimate Today!
If you are looking for more information about dust free tile removal or need a quote, contact us!
Dust Free is Different from Traditional and Virtually Dustless Floor Removal
There are more than 23 DustRam® certified contractors across the country. In addition, DustRam® holds +24 equipment and tool patents. The equipment we utilize is sturdy, efficient, and meticulously designed. The tools are produced from durable materials like hardened steel and billeted aluminum.
Over the last few decades, the system has been tested on both commercial and residential properties. This dedication to excellence is what allows DustRam® to provide greater value than other tile removal systems available today. If you want to remove glue or adhesive without dealing with dust, you'll want to work with DustRam®. DustRam® is an industry leader for a reason. When you work with us, we'll get the job done and leave your home spotless. Our stellar reviews from customers speak for themselves.
Our Concrete Scarification Process Provides Superior Bonding
Are you looking for a fast, mess-free glue or adhesive removal method? Do you want to ensure that your new flooring can be installed securely? If this is what you're seeking, your best option is DustRam®. Our proprietary tools and equipment can effectively remove many different types of glue and adhesive. There are many different types of adhesive that can be found beneath carpeting, laminate flooring, luxury vinyl flooring (LVF), vinyl composition tile (VCT), and other types of flooring. DustRam® equipment such as our patented PulseRam vacuums can grind away the remaining adhesive, ensuring that your new flooring material can be properly bonded when it is installed.
The PulseRam® is a unique vacuum that was specifically created to remove tile and adhesive without producing dust. It's fully automated and is even self-cleaning. The vacuum is designed to improve airflow and create strong pulses that are able to properly clean filters out. This is achieved thanks to our air recapturing adapter, which is 3D printed. When silica dust is produced, it is captured instantly, which means it never has the opportunity to enter the air in your home. Everything is properly contained within our vacuum system, leaving you with clean air that you can breathe freely. We avoid cheap, low-quality equipment and instated opt for premium quality tools. Our goal is to do the best job we can every time.
Contact Us For A Complimentary Project Estimate
Top-Rated Results and Best-Quality Services
Dust-Free Linoleum and Sheet Vinyl Removal
We can safely and effectively remove linoleum and sheet vinyl from your concrete floors. We'll restore your floors to a flat and smooth concrete surface that's completely free of contaminants. You shouldn't compromise and opt for standard methods or solutions that promise minimal dust. There's no need for you to be exposed to silica dust at all. Our methods are incredibly effective and completely dust-free. From carpet glue to concrete paint, the DustRam® system is the dust-free solution that we're looking for. We can also assist with chalk lines, sheetrock mud, spray and well paint, markets, and so much more.
Profiling Concrete and Hardwood Subfloors
The DustRam® profiling method effectively removes contaminants such as sealant, paint, glue, staples, and thin-set from hardwood and concrete subfloors. Professional profiling is essential if you want your new flooring to last and look great. Our profiling method is a mechanical form of floor grinding that's able to remove all types of contaminants from the surface of the flooring. When the process is finished, the subfloor is in excellent condition and will provide a superior surface for bonding. To find out more about our profiling methods, watch the video below. Here, you can watch how we follow up our carpet removal with the removal of adhesives, sealants, and other contaminants that could get in the way of the bonding process.
Flatter, Smoother, and Cleaner Concrete Subfloor
When foreign materials are completely removed from the subfloor, you can expect great results. With that said, the solutions required can vary based on the type of flooring you're installing. The installation process for laying carpet is fairly forgiving, but there is less room for error when installing vinyl plank, hardwood, or stone flooring. If you're planning to install a type of floor that requires a smooth and clean subfloor, it is essential that all contaminants, staples, adhesives, glue, and varnish are removed. If you're interested in dust-free adhesive tile removal, DustRam is ready to help. Reach out to us today if you'd like to find out more.
Reach Out to Our Team Today and Get a Quote!
Crystalline Silica Dust is Extremely Dangerous
It's likely that you've heard of crystalline silica or tile dust before. This type of mineral can be found in many kinds of construction materials, including concrete, brick, and stone. Although silica dust is common, it is a potentially hazardous substance that puts you at risk for developing severe respiratory conditions, such as Silicosis.
With standard tile removal methods, silica dust exposure is always a risk. These methods may minimize dust, but they aren't designed to be dust-free. These companies don't utilize tools and equipment that are able to capture dust before it enters your air, which means the air in your home will be contaminated. That dust could wind up in your curtains, cabinets, furniture, and even in your ductwork. Because tile dust can become attached to the walls and the ceiling, it can be very hard to get rid of. In many cases, removing the dust will require months of cleaning. Even after the process is finished, the dust may not be fully removed. 
Learn more about crystalline silica and why it is highly dangerous dust for your health
For More Information About Our Services, Contact Us Today.
More About the Dust Free Method